Schedule*

more details coming soon!
The Faculty
VICKI Attard
Ballet
Former Principal Dancer – Australian Ballet
Interim Director – Houston Ballet Academy
Vicki Attard comes from Mackay, Queensland, where she studied ballet with Dawn Armstrong and Betty Meskell before her acceptance into The Australian Ballet School.
In 1985 she joined The Australian Ballet and was promoted to Coryphee in 1987, Soloist in 1991, Senior Artiste in 1992 and Principal Artiste in 1993. She joined Sydney Dance Company for its 1989 season and rejoined The Australian Ballet in 1990.
Vicki performed all principal roles and many and varied leading roles during her 15-year career with the Australian Ballet. Vicki retired at the end of 1999, and immediately undertook and received a Graduate Diploma in Dance Instruction.
Early 2001 saw Vicki assisting Stanton Welch in re-staging Madame Butterfly with The National Ballet of Canada for the ballet's North American debut, and subsequent American seasons with Atlanta Ballet, Boston Ballet and Houston Ballet. Later in 2003 Vicki oversaw the final staging of Madame Butterfly for the Royal New Zealand Ballet, and once again re-staged Madame Butterfly for The Australian Ballet in 2011.
Vicki has been instructing at many major Sydney institutions over the past 18 years and has produced her own unique pointe programs, entitled 'My Beginner Pointe' and 'My Pointe', which are all-encompassing programs specifically designed for young dancers and dance teachers alike, covering the safe dance practices and aesthetic components involved in the instruction of pointe work.
Most recently Vicki was appointed Interim Director of the Houston Ballet Academy by its company Director Mr Stanton Welch AM. She maintained the position for 2 and a half years where she oversaw 1,000+ students, 7 full-time faculty members as well as co-managing the second company HBII.
Vicki continues to instruct and adjudicate within Australia and abroad.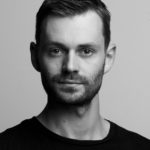 BERNHARD Knauer
Contemporary
Dancer & Choreographer – Sydney Dance Company
Bernhard Knauer was born in Dresden, Germany and attended the Palucca School before completing his dance training at The Royal Conservatory in The Hague, where he danced in works by choreographers such as Jiri Kylian, Jorma Elo and Nils Christe.
As a dancer, Bernhard has worked extensively in Australia and internationally. In 2005 he was invited to join the ballet of Theater Görlitz in Germany under the direction of Franz Huyer. He then performed in Innsbruck, Austria with the State Theatre of Tyrol, dancing numerous soloist roles including Siegfried in Birgit Scherzer's Swan Lake and the title role in Brel – le Grande Jacques. In 2008 he joined the Dutch National Ballet for their seasons of Toer van Schayk and Wayne Eagling's Nutcracker and Mouse King. In 2009 he performed in Yuri Zhukov's Pioneer Plaques and Hlín Diego Hjálmarsdóttir's Caught In The Square as part of Zhukov Dance Theatre's season in San Francisco.
Bernhard joined Sydney Dance Company in 2010 and danced in numerous company productions in Australia and internationally by choreographers including Rafael Bonachela's 6 Breaths, we unfold, LANDforms, The Land of Yes & The Land of No, 2 One Another, Project Rameau, Emergence, Les Illuminations, 2 in D Minor, Scattered Rhymes and Frame of Mind, Lux Tenebris; Alongside works by guest choreographers including Emanuel Gat's Satisfying Musical Moments, Jacopo Godani's Raw Models, Lisa Wilson's Desire, Larissa McGowan's Fanatic, Alexander Ekman's Cacti, Stephanie Lake's Elektra, Gideon Obarzanek's L'Chaim!, Andonis Foniadakis' Parenthesis, Lee Serle's White Elephant, Charmene Yap's Do We Gabrielle Nankivell's Wildebeest, William Forsythe's Quintett, Antony Hamilton's Forever and Ever and Cheng Tsung Lung's Full Moon.
He choreographed Derived as part of New Breed for Sydney Dance Company which premiered in Germany. Currently, Bernhard is part of the Australian Dance Collective, formerly Expressions Dance Company, in Brisbane under the direction of Amy Hollingsworth and has performed in works by Natalie Weir, Amy Hollingsworth, Stephanie Lake and Ma Bo. Bernhard was nominated for a Helpmann Award in 2017 for the best male dancer.
ANDREA Briody
Adult Ballet
Ballet & Guest Teacher – Sydney Dance Company
Rehearsal Director – Australian Dance Collective
Andrea Briody completed her formal dance training at the Australian Ballet School in Melbourne after studying with Carole Oliver in Ballarat. Following contracts in Australia with the Dancer's Company, The Victorian State Opera and Opera Australia she performed in Europe with London Ballet Theatre, City Ballet of Trier and the State Theatre of Saarbrücken in Germany.
Andrea joined the Sydney Dance Company in 2000 working with director Graeme Murphy and interim director Stephen Petronio. She later joined the State Theatre of Tyrol in Innsbruck under the direction of Birgit Scherzer.
From 2010 she taught at Sydney Dance Company as well as their open classes and Pre-Professional Year program and joined the company dancers on many of their national and international tours. She was a guest teacher for Bangarra Dance Theatre, Ballet Preljocaj, Michael Clark Company and Matthew Bourne's productions. She has taught adult ballet classes at Studio Tibor and adjudicated for the Australian Cecchetti Society, The Royal Academy of Dance and for numerous national and international dance competitions. She was a teacher and rehearsal director on the television series "Dance Academy".
In 2019 she began guest teaching for Expressions Dance Company and joined the company as rehearsal director for their regional Australian tour. In 2020 she begins as rehearsal director for the Australian Dance Collective based in Brisbane.